With the bike ready for the stand, here's a breakdown of all the parts we fitted along the way:
Rezo Handlebars & Risers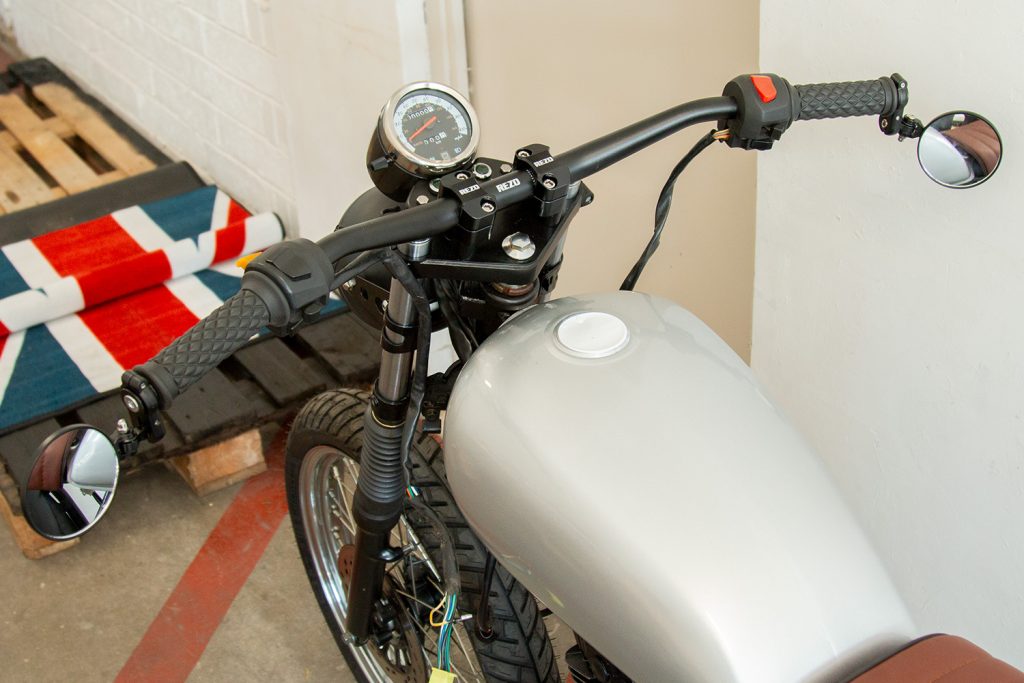 We replaced the stock handlebars with 28mm Rezo Handlebars and some Rezo Risers. As these sit inside the stock riser, they are easy to fit and come with spacers if you'd like to use 22mm bars as well.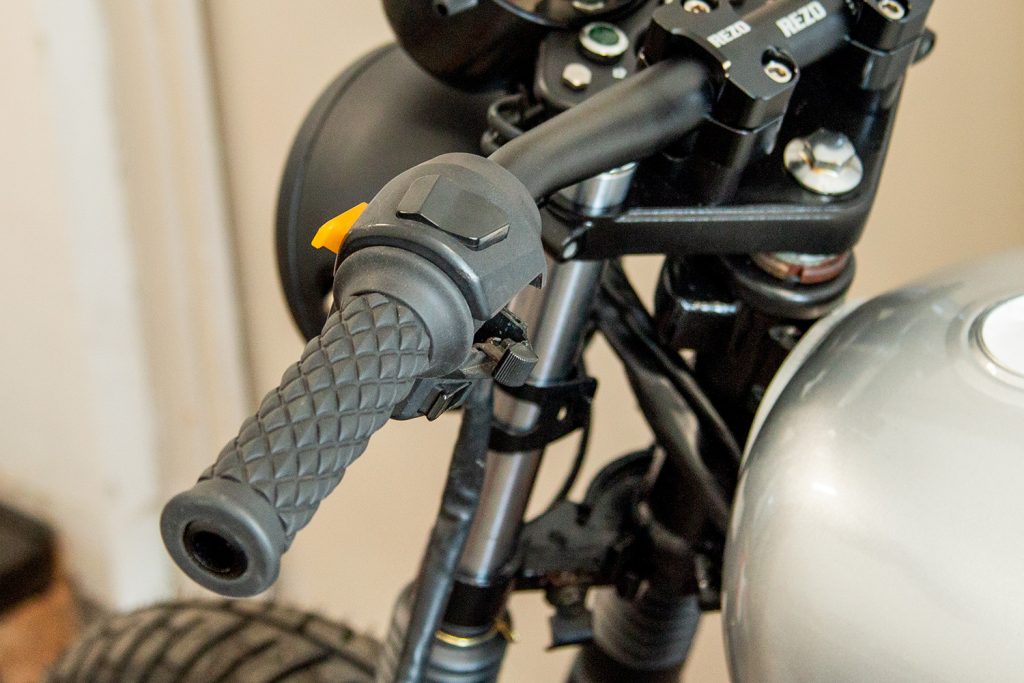 In terms of grips, we used these universal grips, featuring a nice padded diamond pattern. They were open ended as well, which made fitting the bar end mirrors easier!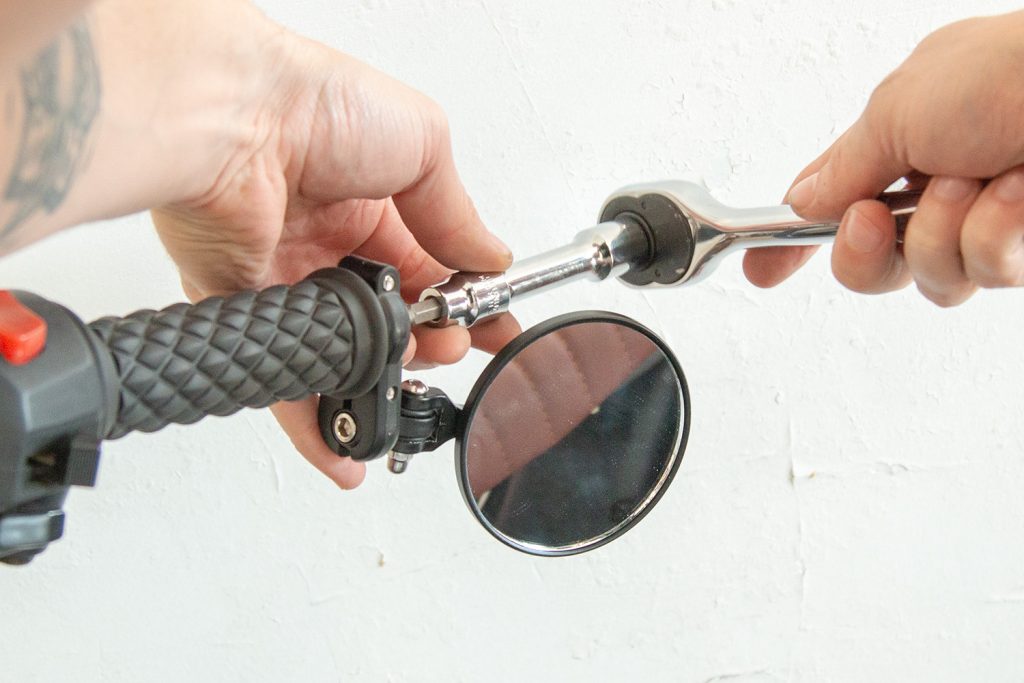 These mirrors are a nice compact alternative to the stock mirrors. Super quick and easy to fit.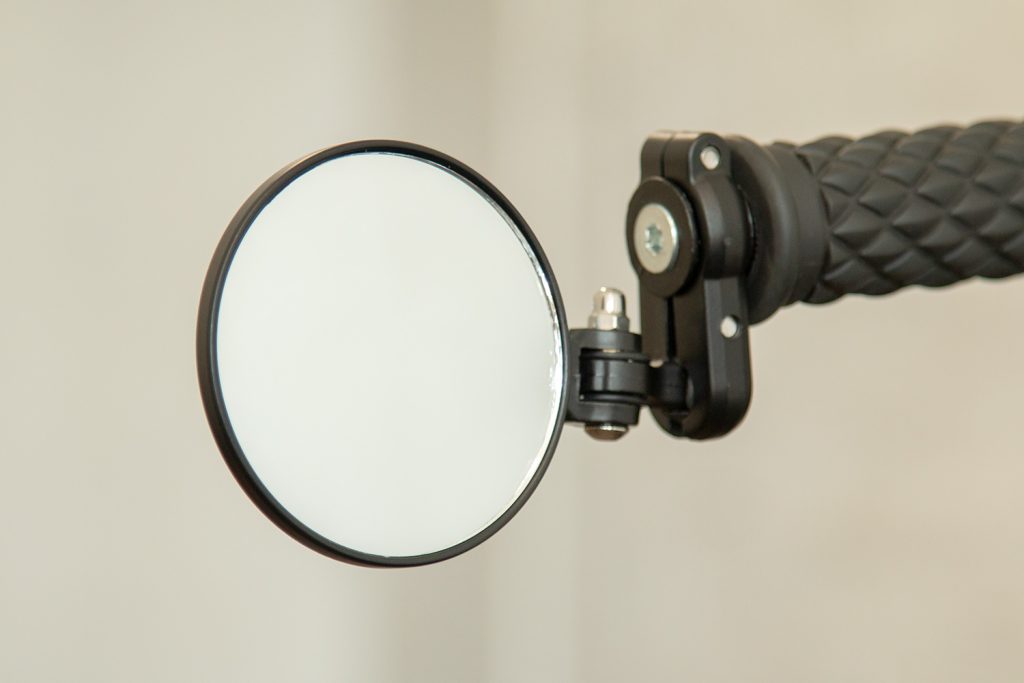 Lights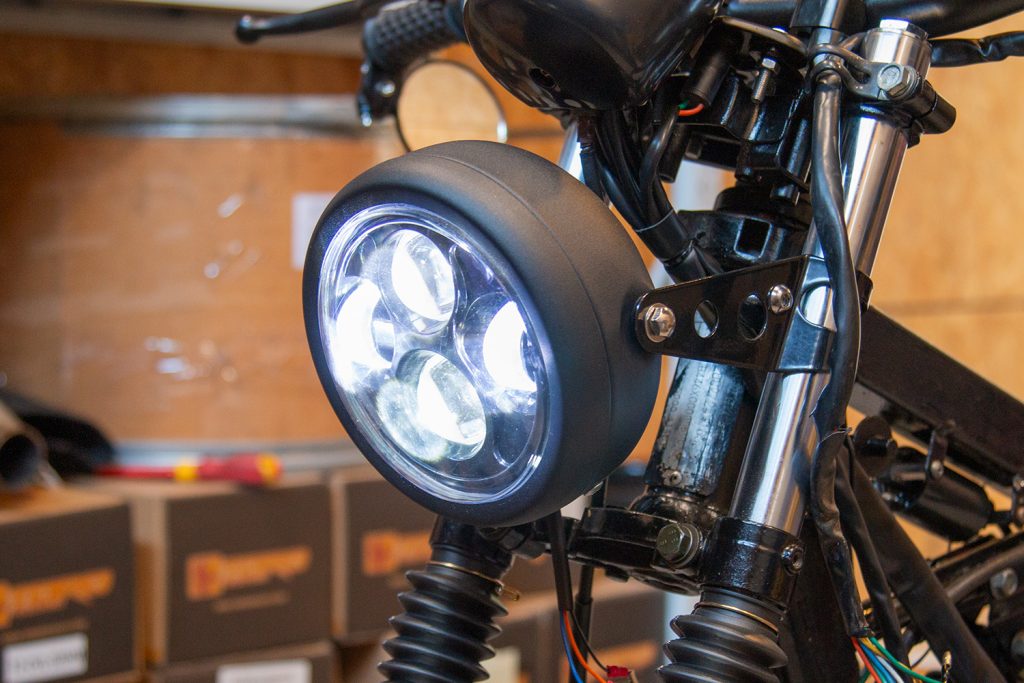 For the headlight, we used this aftermarket LED option. It brings a bit of modern styling to the bike and should provide a reliable alternative to the original - no bulbs to have to swap out! We mounted this with a set of universal headlight brackets.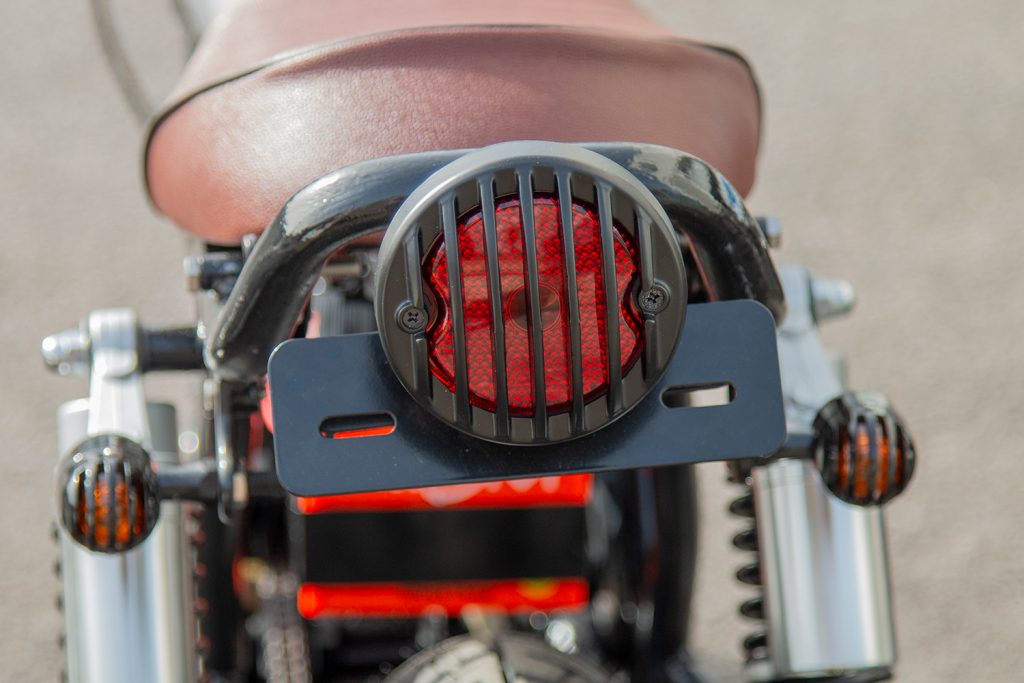 For the Tail Light, we picked out this LED option. We also had a set of matching grill style indicators to go with it.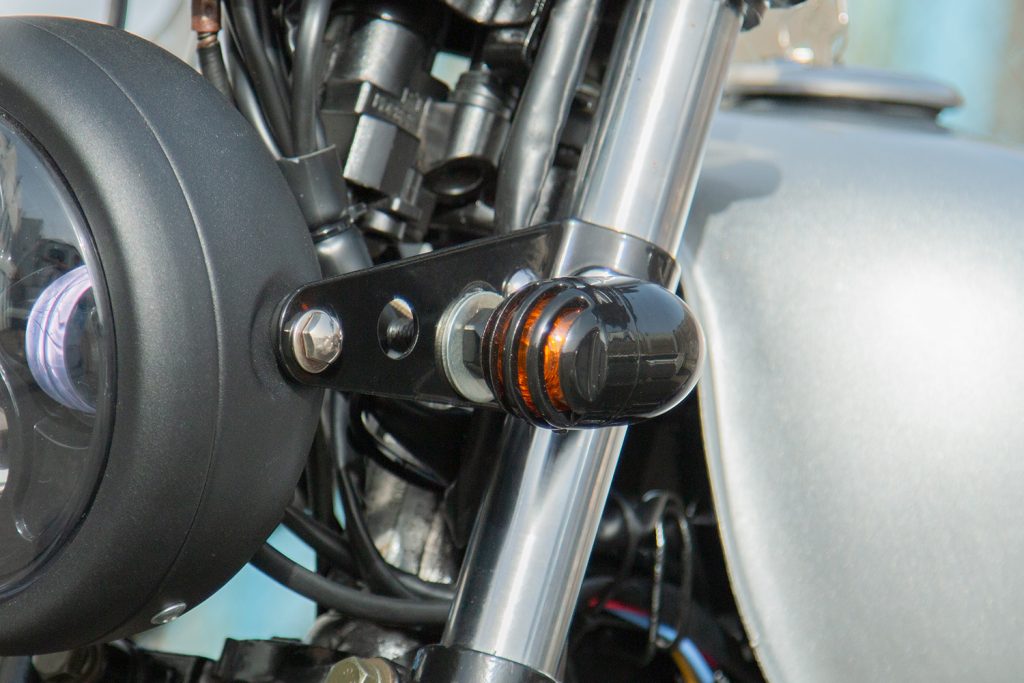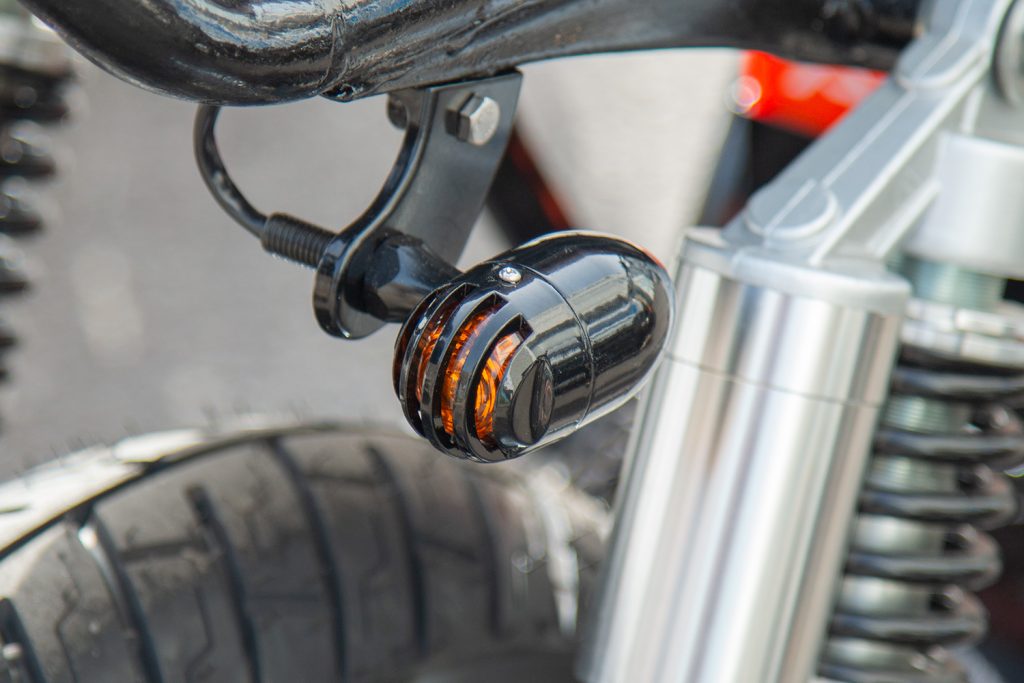 Fuel Tank
We weren't fans of the stock Trackstar tank, so replaced it with this GN125 option. As the Trackstar is based on the GN125, it fits without any customisation required. This one was already painted silver. There are other colours, bare steel and primed tanks available too. This particular tank comes with a fuel cap and fuel tap - with an integrated fuel filter, which is handy.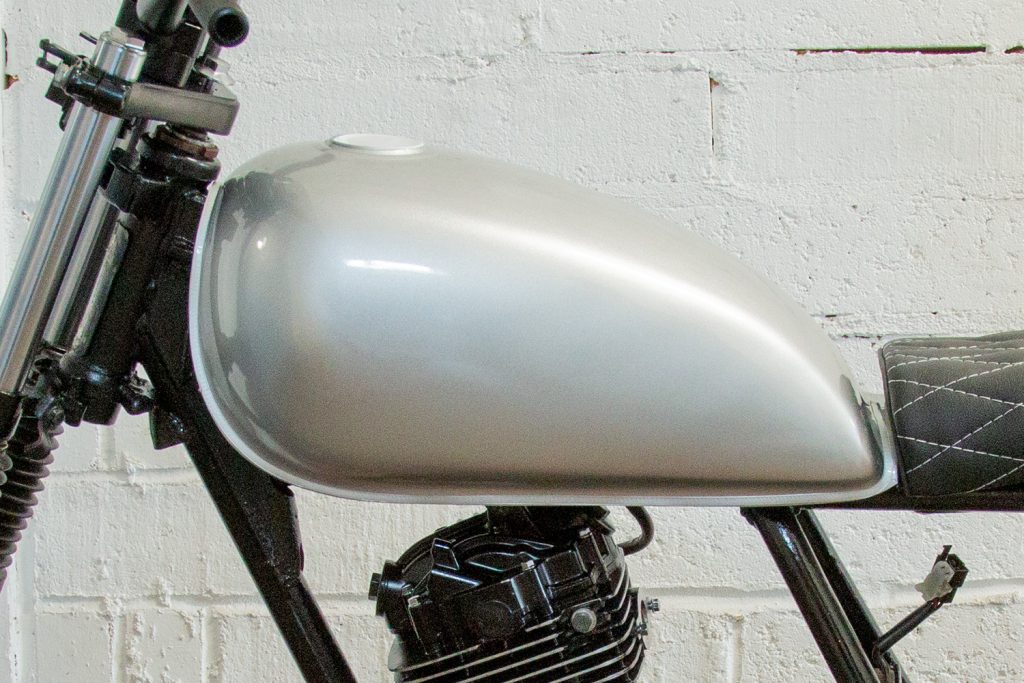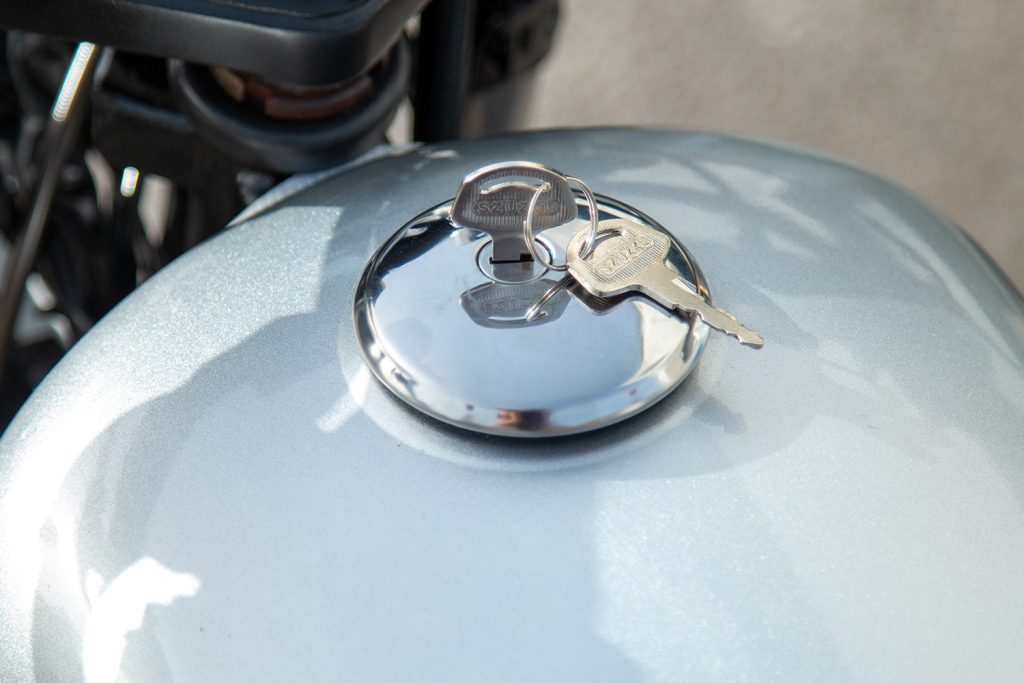 Seat
In terms of the seat, we settled on this brown stitched universal flat seat.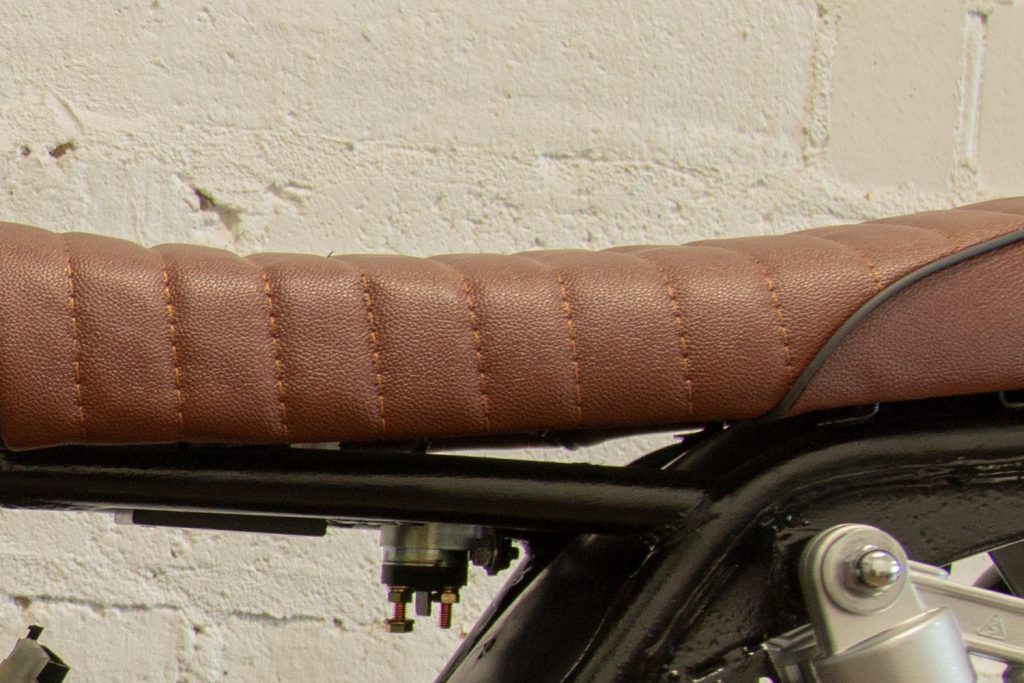 Air Filter
No self respecting cafe racer retains the stock airbox - so naturally we sourced a K&N cone filter directly from K&N themselves, who were kind enough to supply it for our build.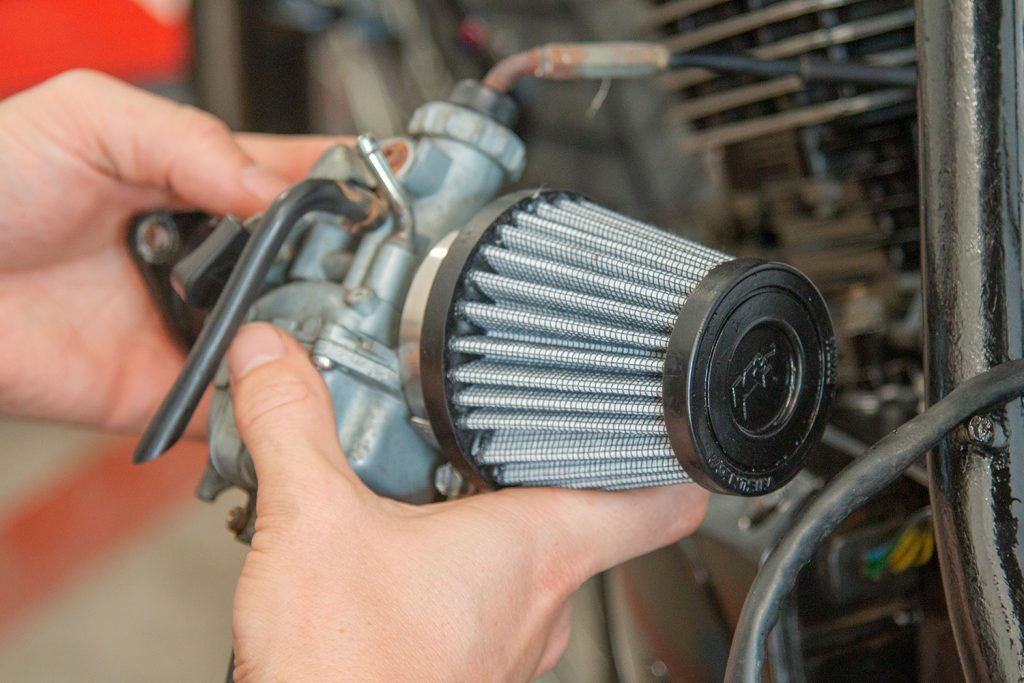 Mo.unit Blue
The good folks at Motogadget were decent enough to supply us with one of their mo.units. We don't currently stock these, but we are looking into it. They make wiring up all your new parts a heck of a lot more straight forward, and eliminate the need for flasher relays - handy when using LED indicators. The mo.unit blue also has bluetooth functionality, allowing you to pair it with your phone, as well as customising the flashing sequence of your indicators and a whole host of other things.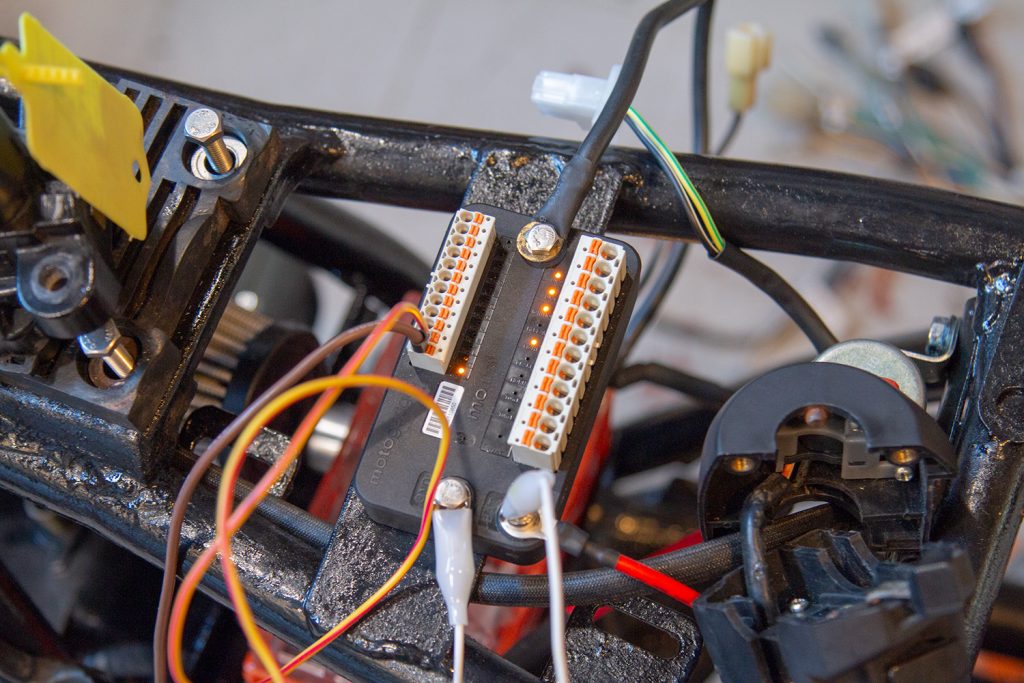 Exhaust Wrap
Another essential accessory for any cafe racer build is some exhaust wrap! We sourced this option from our Speedshop range. Not only will it tidy up a grotty looking exhaust, it helps to insulate the heat from the exhaust system - improving the scavanging effect and boosting performance. It also reduces the amount of heat radiated away from the exhaust system, which helps to protect any components which are in close proximity (including your legs!).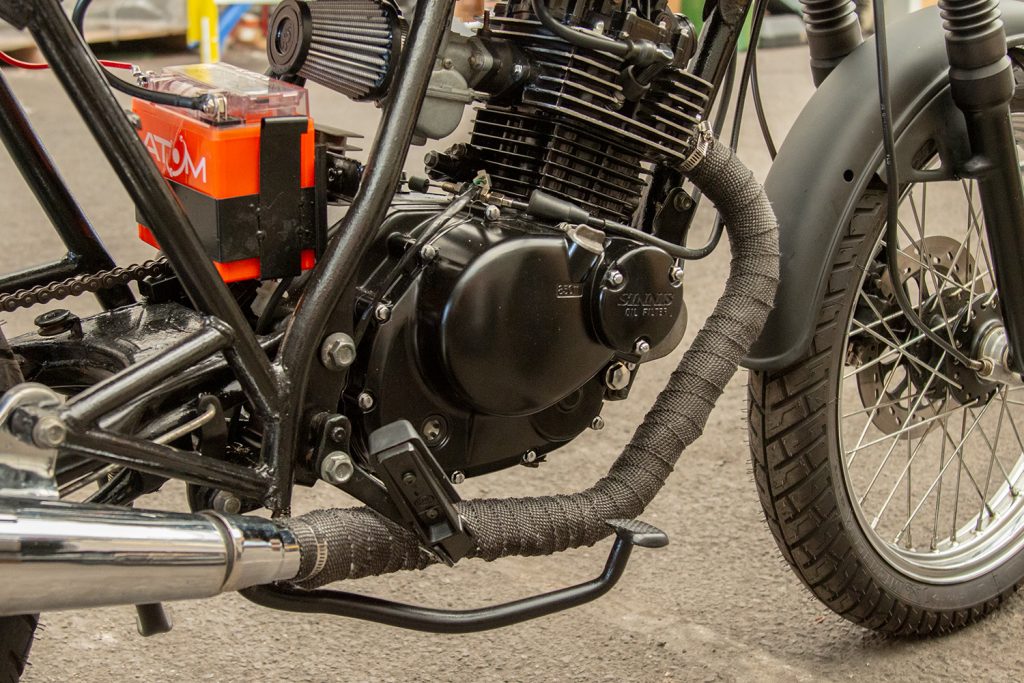 Fork Gaiters
Not only do fork gaiters help to give a suitably vintage feel, they also protect your forks from stone chips. Another quick fit (when the forks are out of the triple!).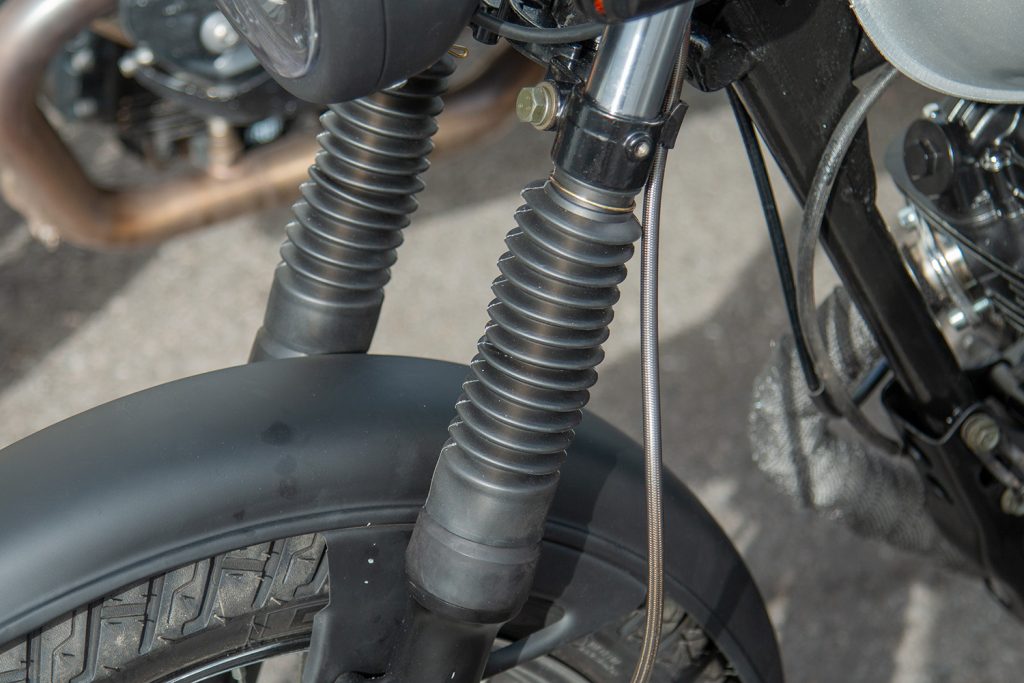 Tyres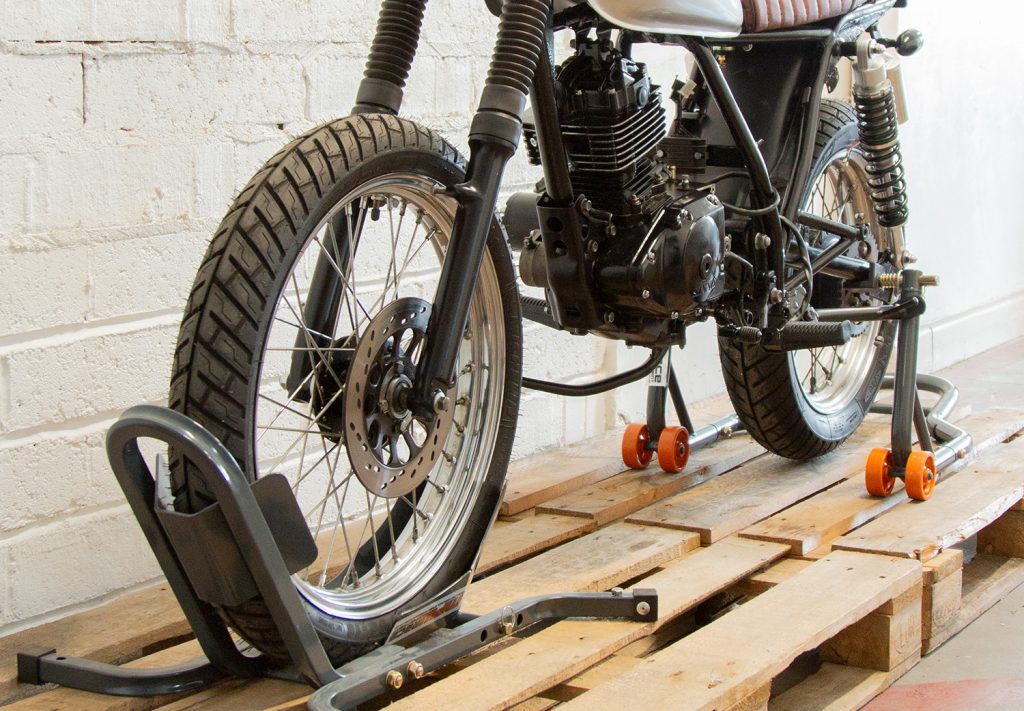 You can't underestimate how much of a difference a decent set of fresh tyres on your bike can make. You can see our full range of tyres on the website. These Michelin City Pro's suite the style of the bike and should offer much better grip than the original set.
Atom Battery
Our own range of Atom batteries offer an affordable, reliable option to your battery needs. We have both 12v and 6 v batteries, so they are suitable for classic bikes too. Gel technology means there is no acid to leak out if anything untoward were to happen to the battery. It also allows you to mount the battery on its side, if needed. You can find our full range of batteries here.