With the engine back together and tidied up, we could start putting the bike back together. We strapped it to our workbench with some MPW ratchet straps in the hopes it'd make putting the front end and engine in a bit easier.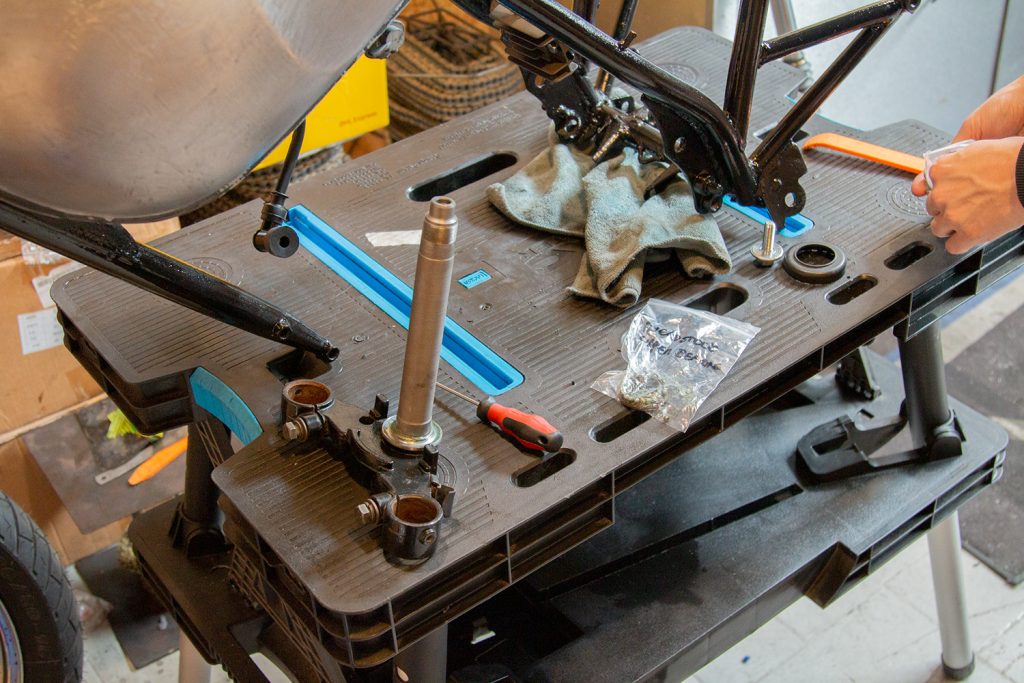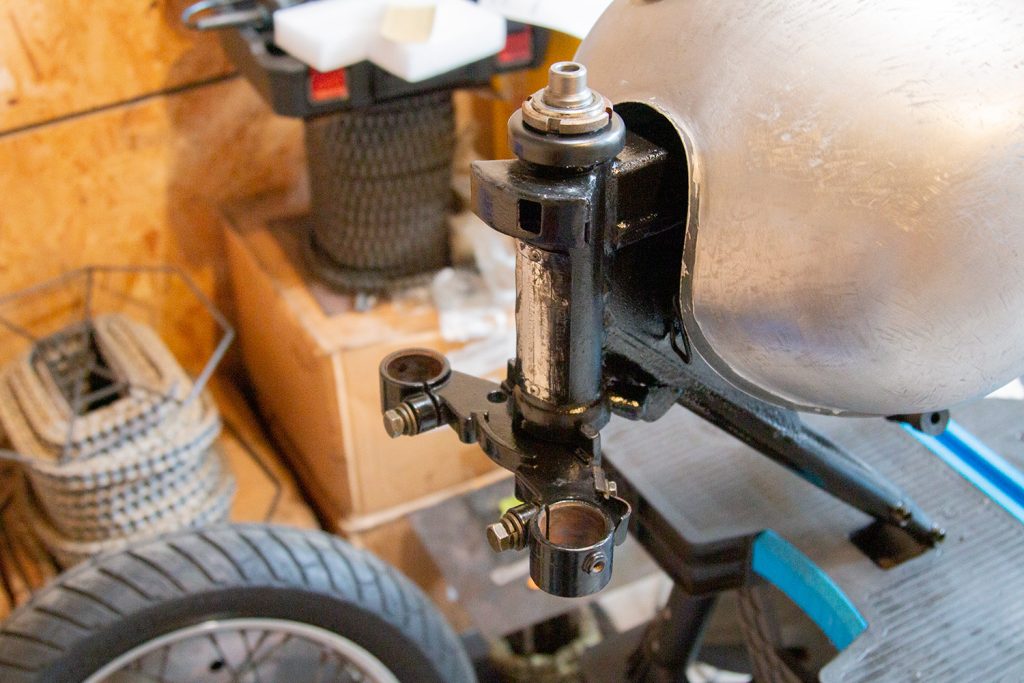 We fitted the lower triple clamp and tightened the steering stem nut with a C spanner.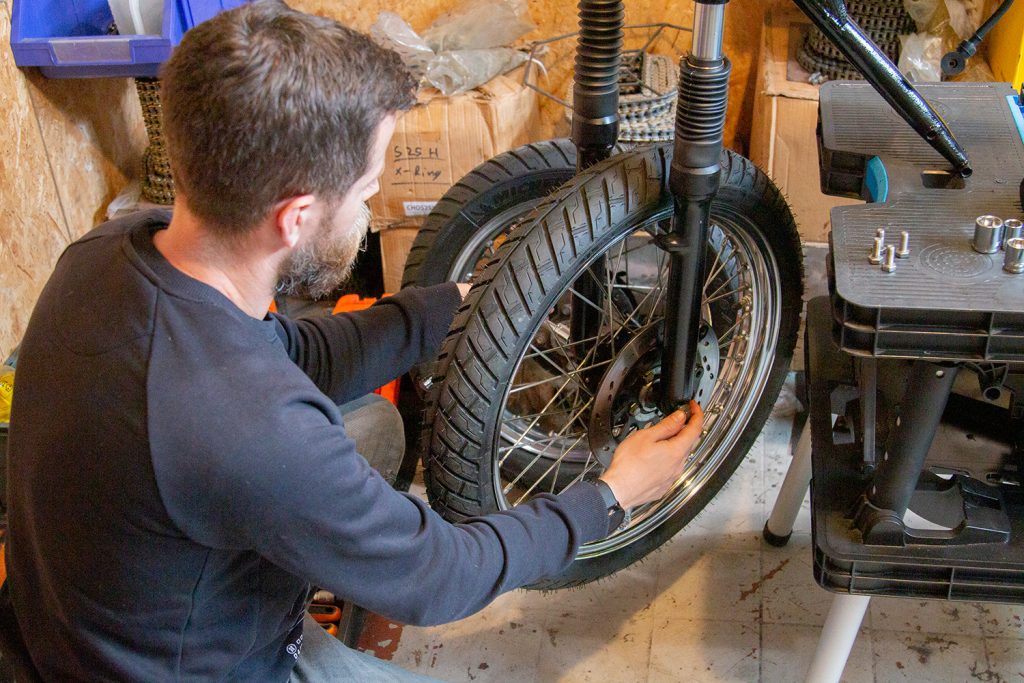 Then came the forks, top triple clamp and the front wheel. We attached a few of the electrical components (starter relay, ignition coil, reg/rec, CDI). For some reason it seemed like a good idea to start getting an idea of where all the electrical doodads were going to live, before we got the back wheel on. That's fine.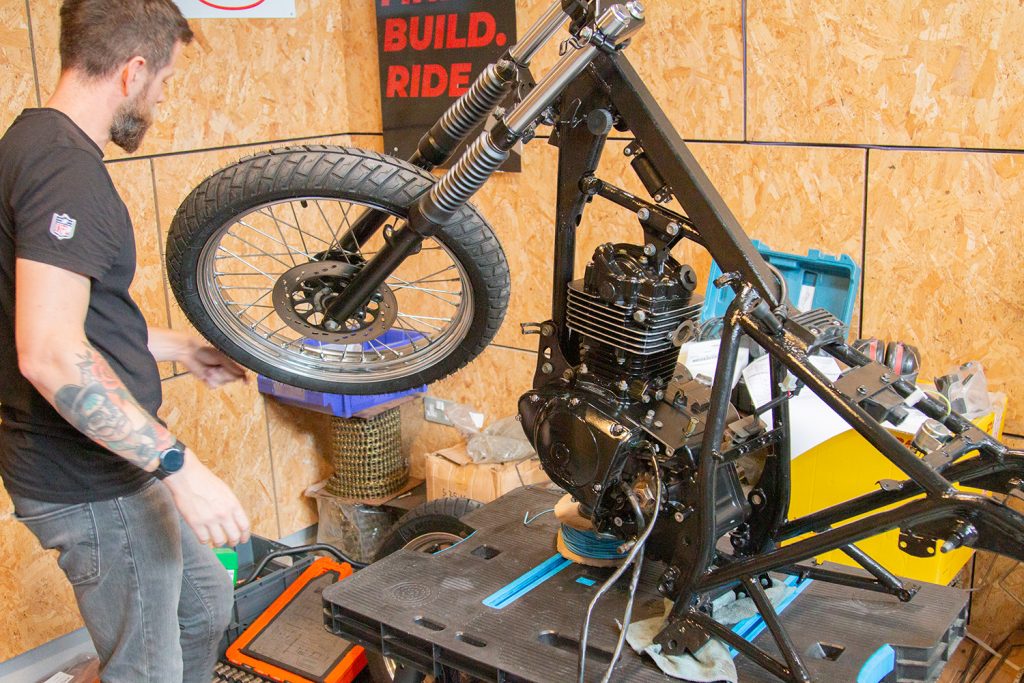 Fitting the Swingarm
Now the fun of dealing with all these spacers and washers. Luckily, we had the OEM schematic to refer to.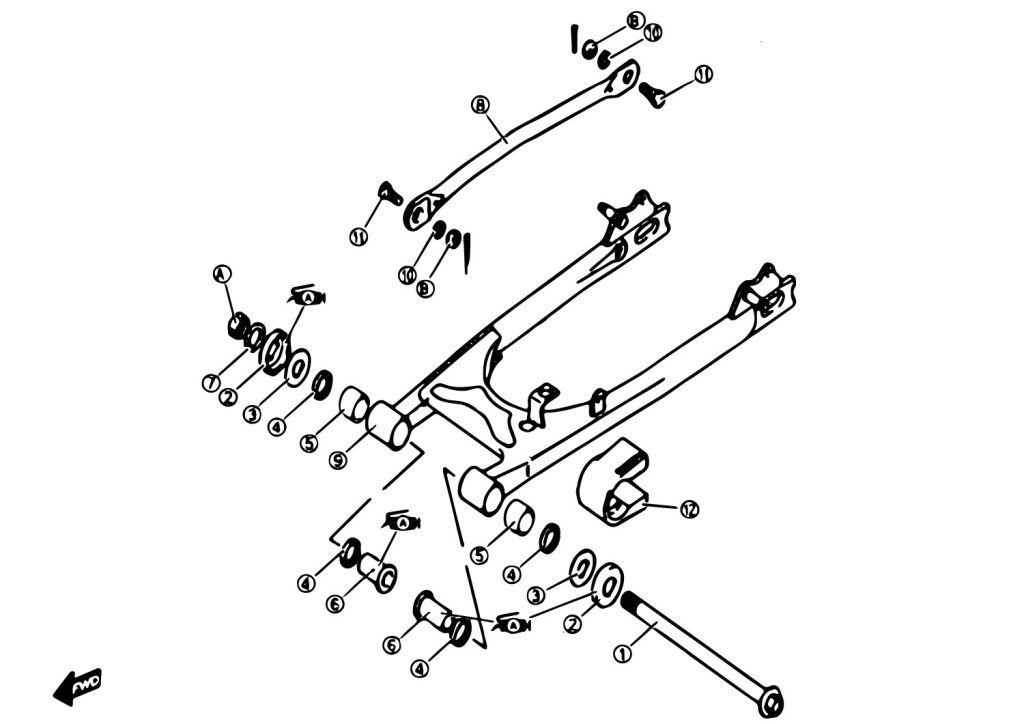 With only a moderate amount of swearing and persuading with a dead blow hammer, we managed to get the swingarm pivot bolt in.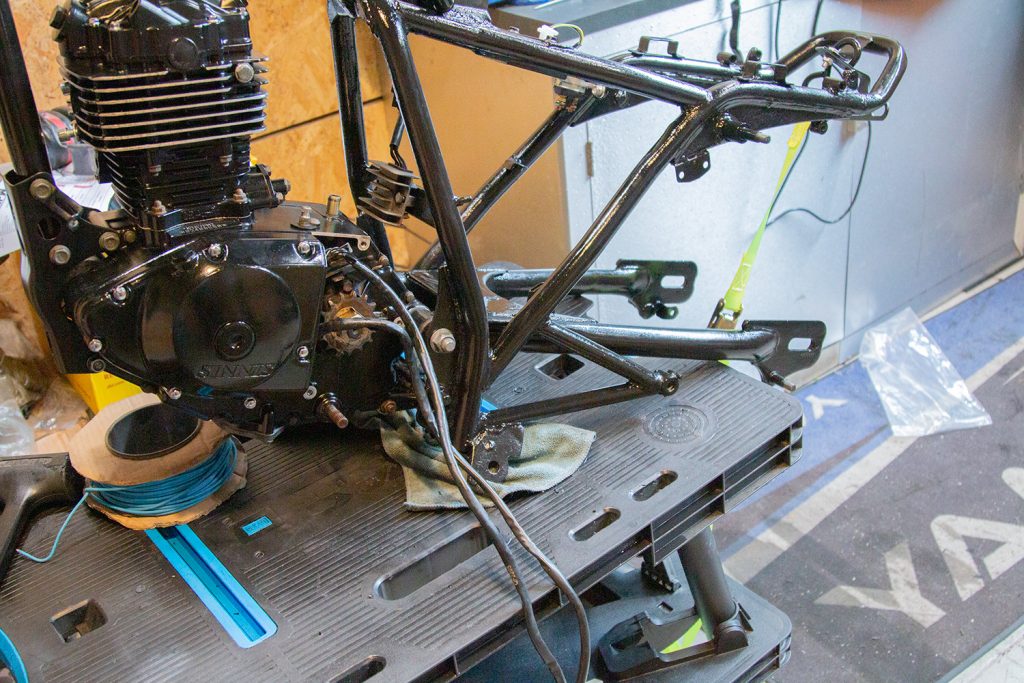 At this point, we removed the bike from the workbench in order to fit the rear shocks.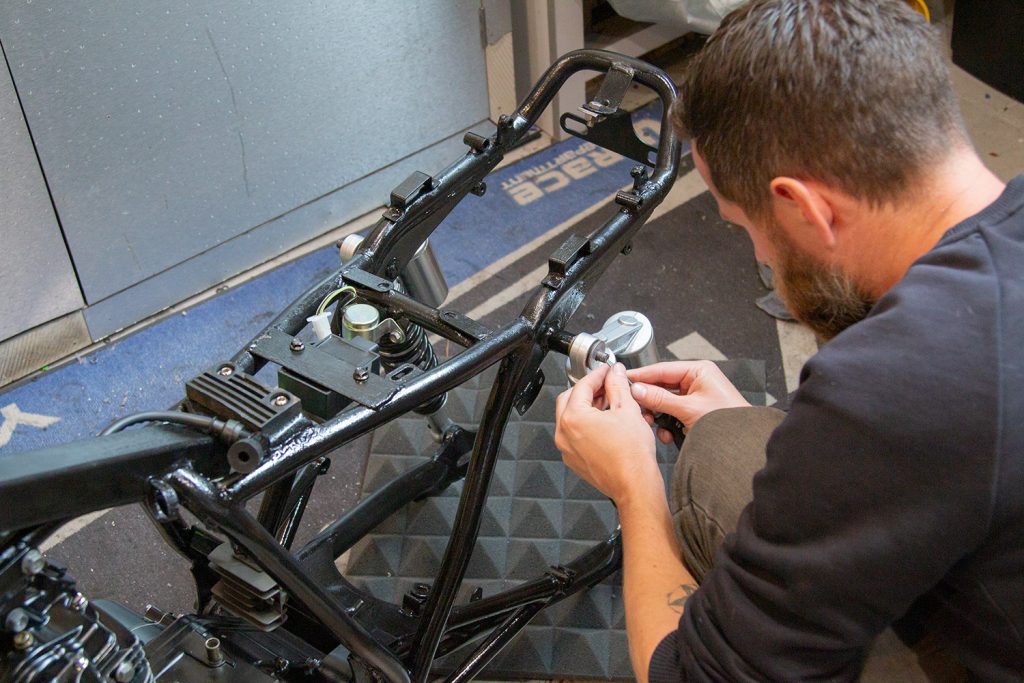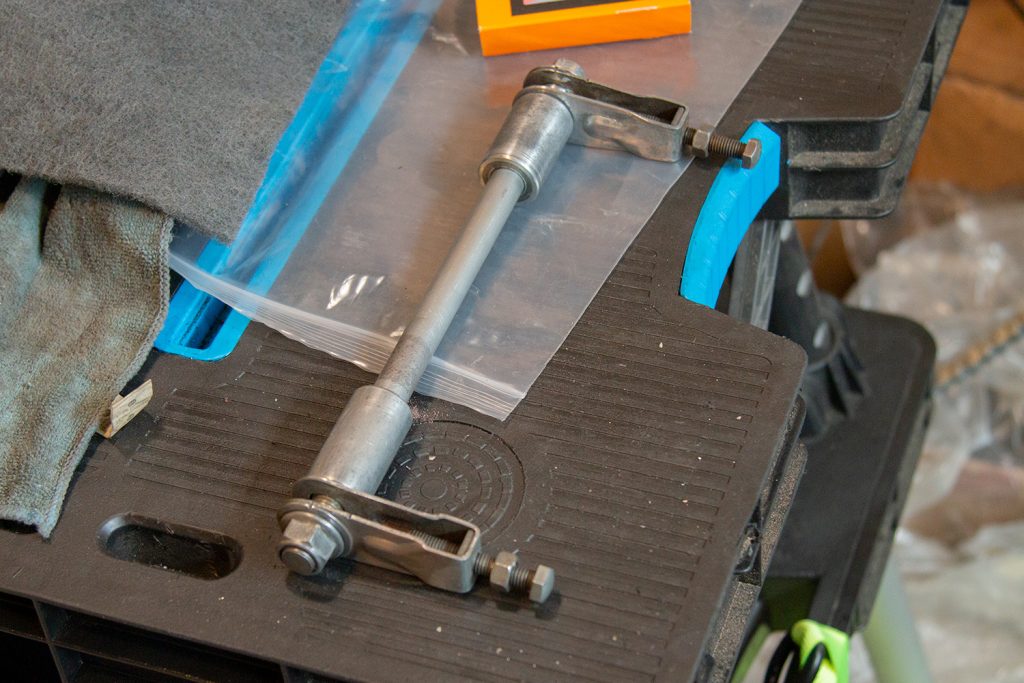 Next came the swingarm adjusters and the rear wheel. While I lifted the rear of the bike, Oli fitted the wheel spindle. Then we fitted the side stand so the bike could prop itself up without assistance. With that, we had most of a motorcycle together!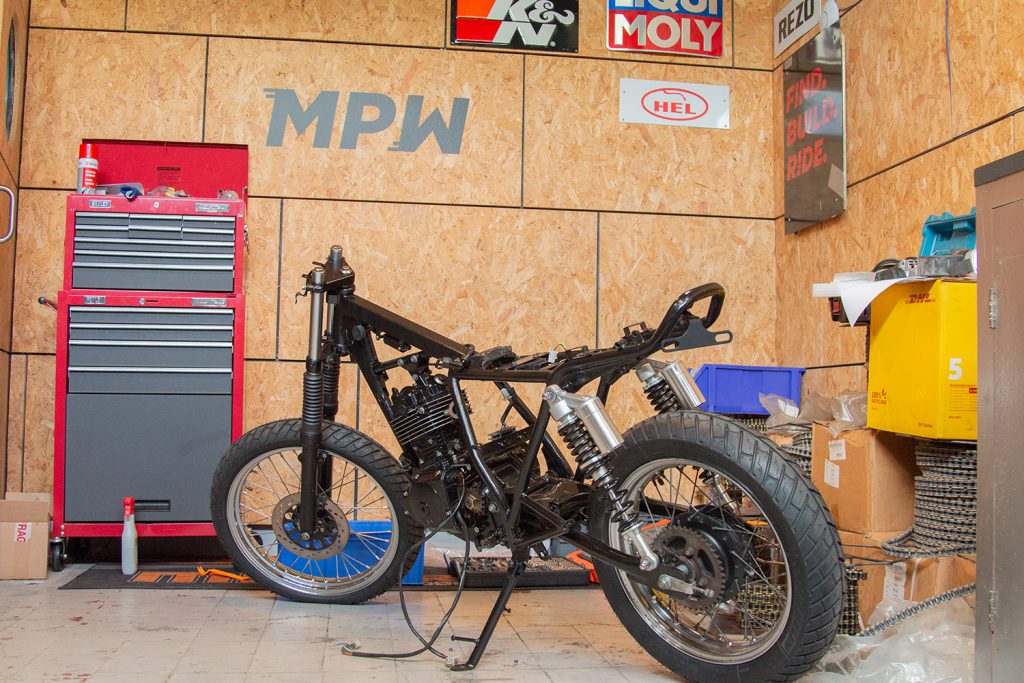 We fitted a set of Rezo phatbars and risers in black to match the rest of the bike.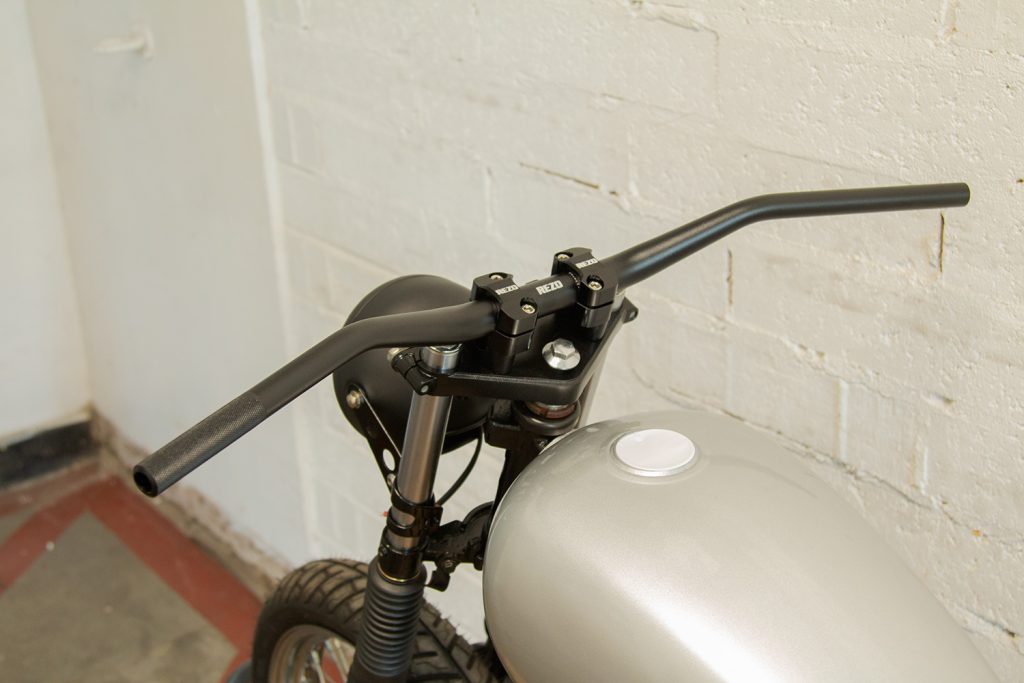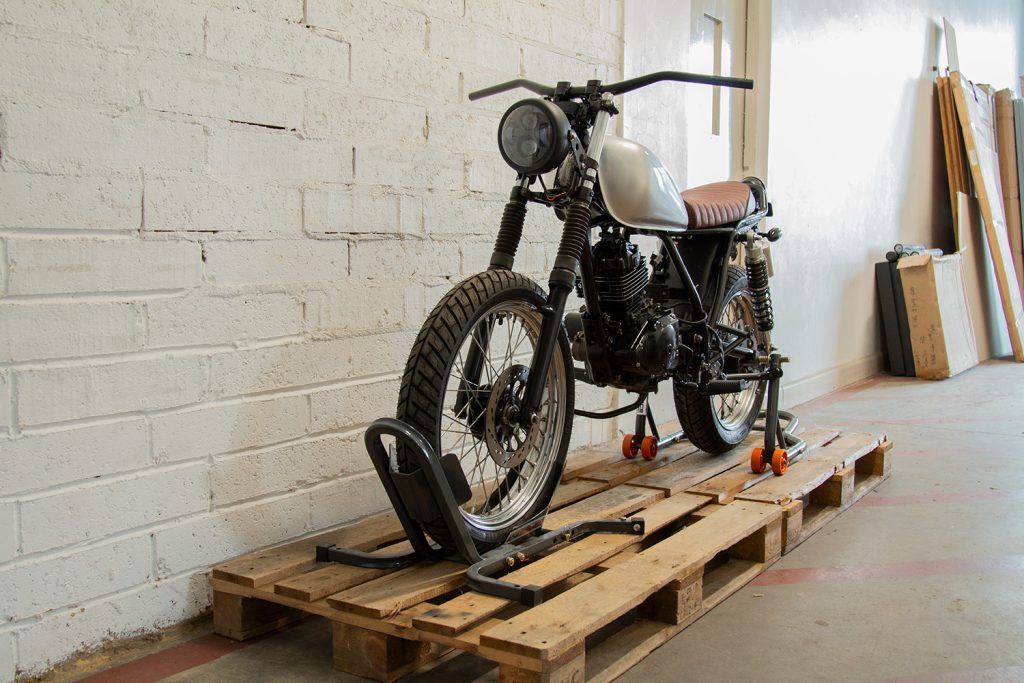 And then one of the MPW Speedshop universal headlights and universal headlight brackets. It's starting to look like a thing!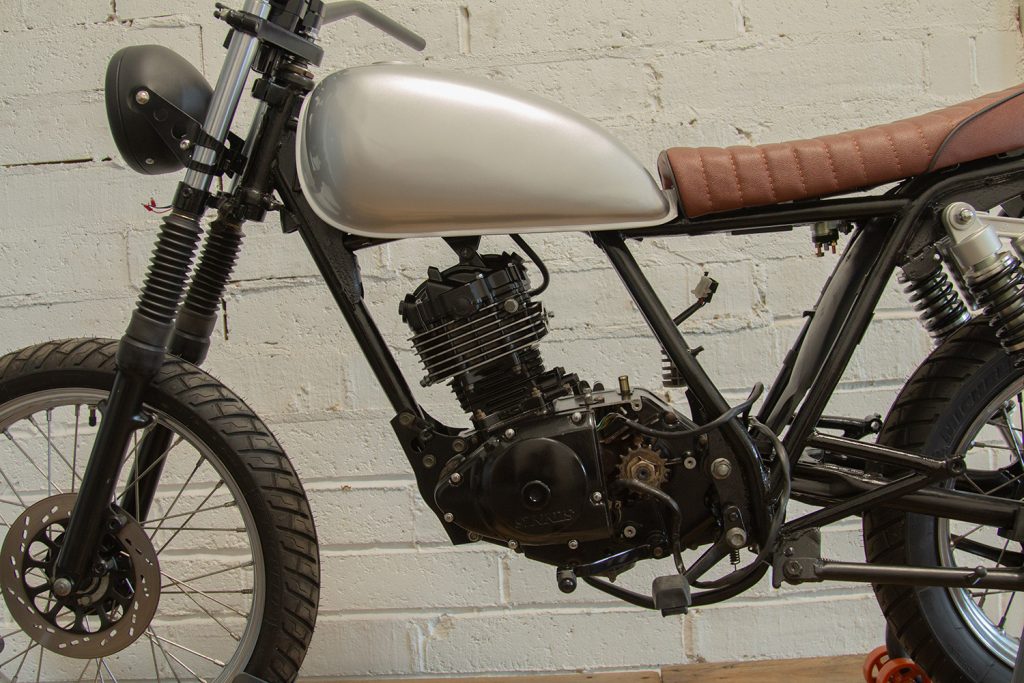 For the tank, we nabbed one of the MPW Fuel Tanks - this comes with the fuel tap and a cap. We picked out a flat seat which suited the style we were going for. We could have gone with black, but the brown seat breaks up the colour of the bike a bit. It also feels more in keeping with the style of Goodwood Revival.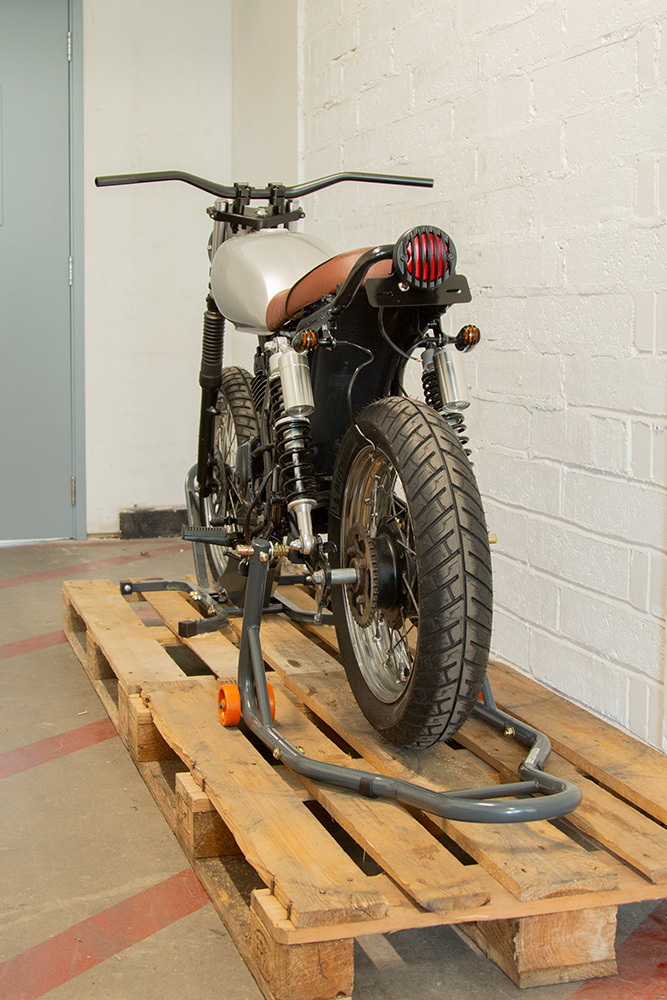 We also chucked on a tail light and some indicators.
Next Steps
We still need to fit the switchgear, carb, throttle and grips as well as putting a new chain on and wiring everything up to the M unit. That's not to mention the fuel cap, tap and fuel filter...Follow along with our progress on the Road to Revival!