The good folks at K&N were kind enough to supply us with a cone filter - which no self respecting café racer is complete without! We are using a stock exhaust with this build, so with any luck we will not need to change out any of the carb jets...but we will worry about that later!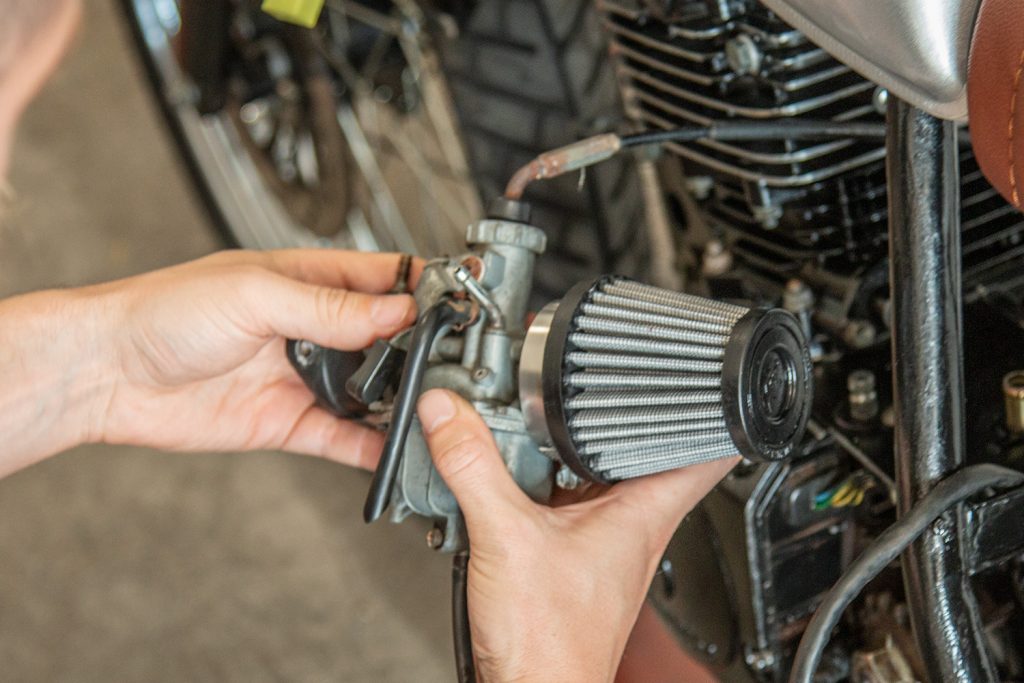 We fitted the K&N filter to the carb first, and then fitted it to the bike.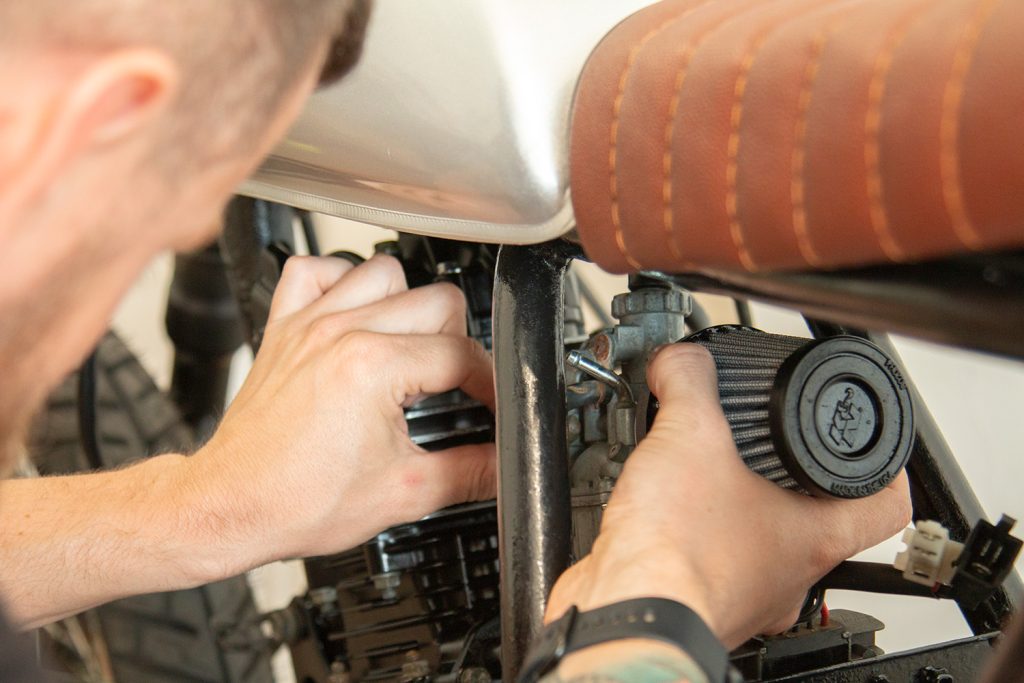 With the stock panels and airbox out of the way, it was a pretty easy task to fit the carb boot to the cylinder head with two M8 bolts.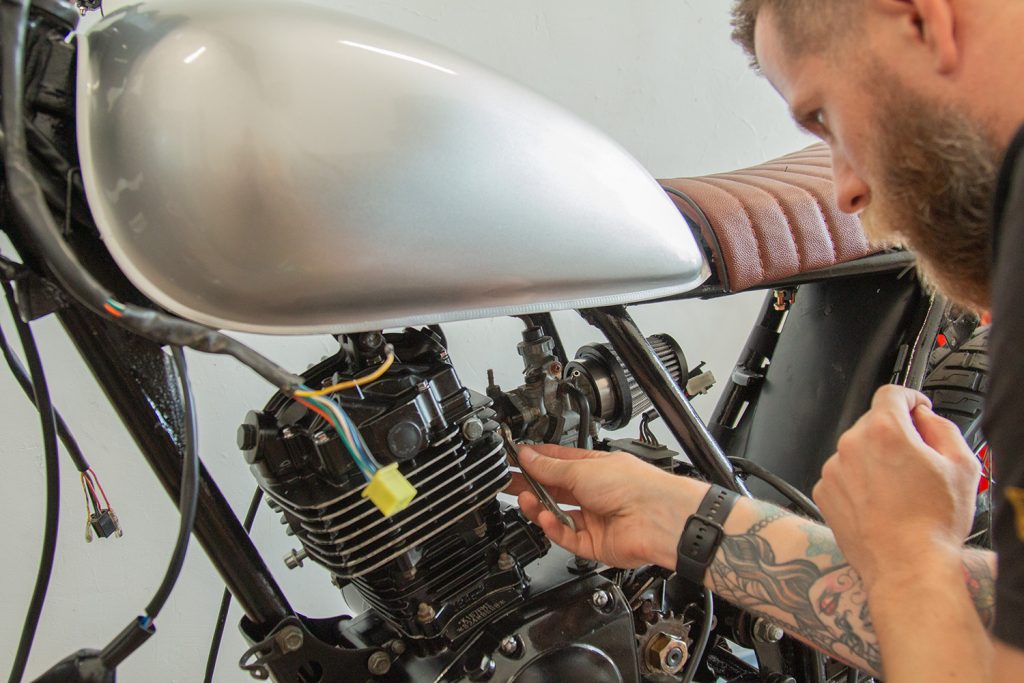 That's one more job complete! .
About K&N
Seeing as this was a super quick process, I figured some background information on K&N might add some interest to this post!
The company was formed by Ken Johnson and Norm McDonald (hence K&N!). They were dirt track racers in the 50s and 60s. Together they developed a new type of filter which used oiled cotton - allowing it to be washed and re-used.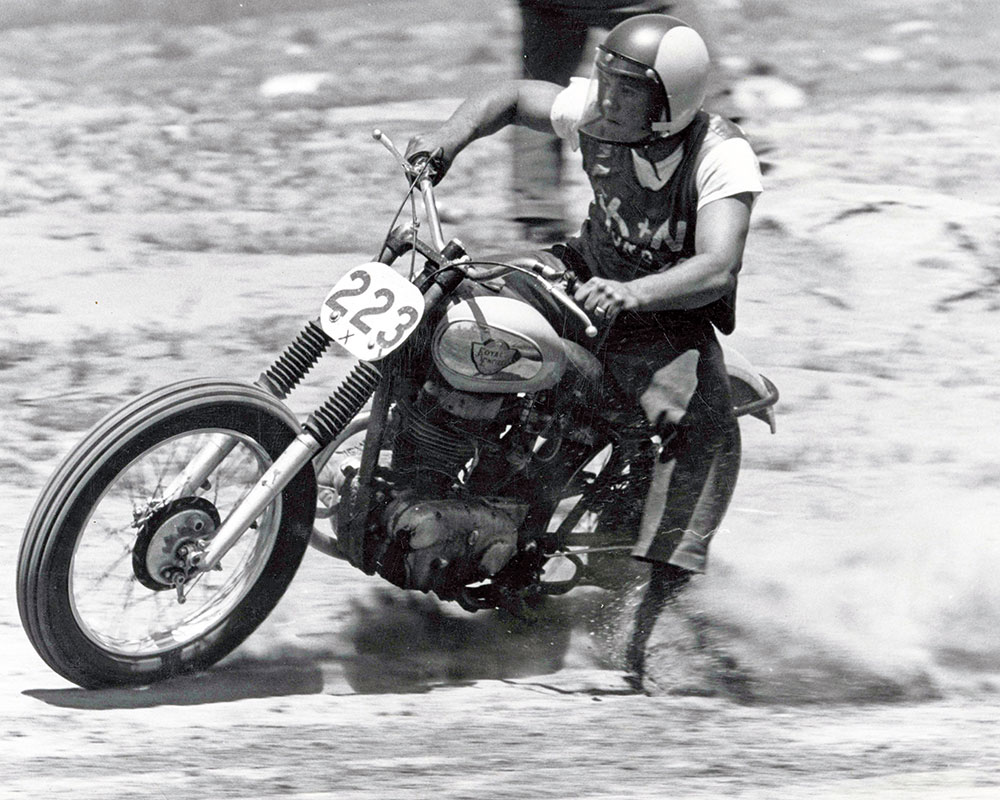 Most disposable paper filters create more airflow restriction than K&N filters. The openings in the filter media have to be tiny in order to filter efficiently, which can reduce airflow.
K&N High-Flow Air Filters feature multiple layers of pleated cotton fibres, which provide particle retention on many levels. They are specifically engineered to capture dirt while still allowing a high volume of airflow to pass through. This helps to maximise the performance of your motorcycle. Be aware - fitting aftermarket filters and exhausts often requires a remap of the ECU or rejetting your carbs.
We are using a universal cone filter here, but you can also get stock replacement filters that will fit your airbox. This gives you a plug and play replacement that will last as long as your bike does. K&N even offer a million mile warranty on their products. Check out our range of K&N filters for your motorcycle.